Bon appétit Ishikawa!/Wagyu Beef
The rare brand-name Japanese beef appreciated by the chef of SHÓKUDŌ YArn, a seeker of local gastronomy. 1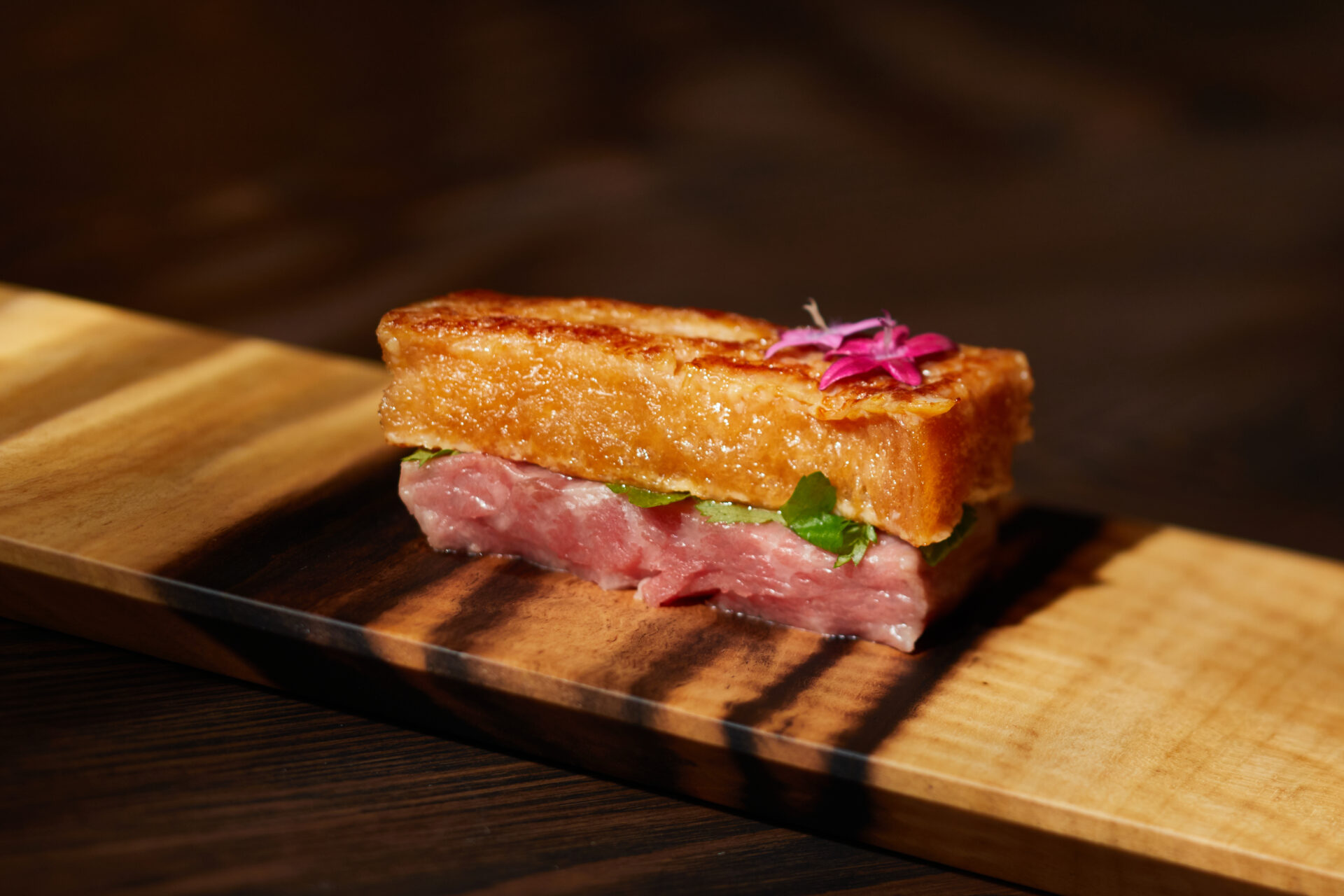 An encounter of an up-and-coming cook with highly evaluated Noto beef
Local gastronomy refers to cuisine that expresses the local climate, history and culture. There is a restaurant in the suburbs of Komatsu City, Ishikawa Prefecture, that practices this principle with their original ideas and a playful mind. It attracts much attention from foodies in Japan and overseas. The restaurant's name is SHÓKUDŌ YArn. It was named so, because it was opened in the renovated building of a yarn factory in 2015. The building exterior has a simple design, reminding us of North European buildings. We were welcomed by the warm smiles of the owner-chef and sommelier, Yuji Yoneda, and his wife and patissier Asami.

Asami was born in Komatsu and Yuji was born in the adjacent Nomi City. They went to high school together. After graduation from high school, they went to different universities, and both of them started to learn cooking after graduation. Yuji worked for some Michelin-starred restaurants in Italy and became a chief chef. Asami also went to Italy to learn cooking a little later. After that, they had an opportunity to receive further training at El Bulli, a cutting-edge restaurant that is said to be the most difficult restaurant in the world to make a reservation at. When they thought of opening their own restaurant, they chose their hometown Komatsu as the location after thorough consideration.

The yarn factory was run by Masami's grandfather, prior to the renovation. The name "YArn" represents their wish to maintain the local culture and history, just like spinning yarn, and to create their ideal restaurant, signified by the "Y" from Yuji and "A" from Asami in the restaurant's name.

Most of the ingredients used at YArn are fresh local seafood and mountain vegetables from Komatsu and other cities of Ishikawa Prefecture. They also place importance on water quality, travelling all the way to Yarimizu Kannon-yama to retrieve its sacred water. One of their favorite ingredients is Noto beef, the brand-name Japanese beef from Ishikawa. Moreover, they select premium Noto beef from the highest-quality Noto beef ranked A5 in the Beef Marbling Standard. It is beef that has been specially branded after satisfying specified conditions, such as oleic acid content. Yuji explains Noto beef's attraction below:
I can see that the meat is really good just by touching or looking at it. It makes me very happy. The meat and fat are perfectly balanced; the fat melts at a low temperature, making the meat moist and elastic. The meat is soft on the palate and contains much umami taste and aroma, with a clean aftertaste. It does not lie heavy in the stomach. This is a food that stimulates cooks' creativity very much.

He cooked two special dishes on this day, making use of Noto beef's excellent, attractive features. Both of them were surprising, impressive dishes far beyond my imagination.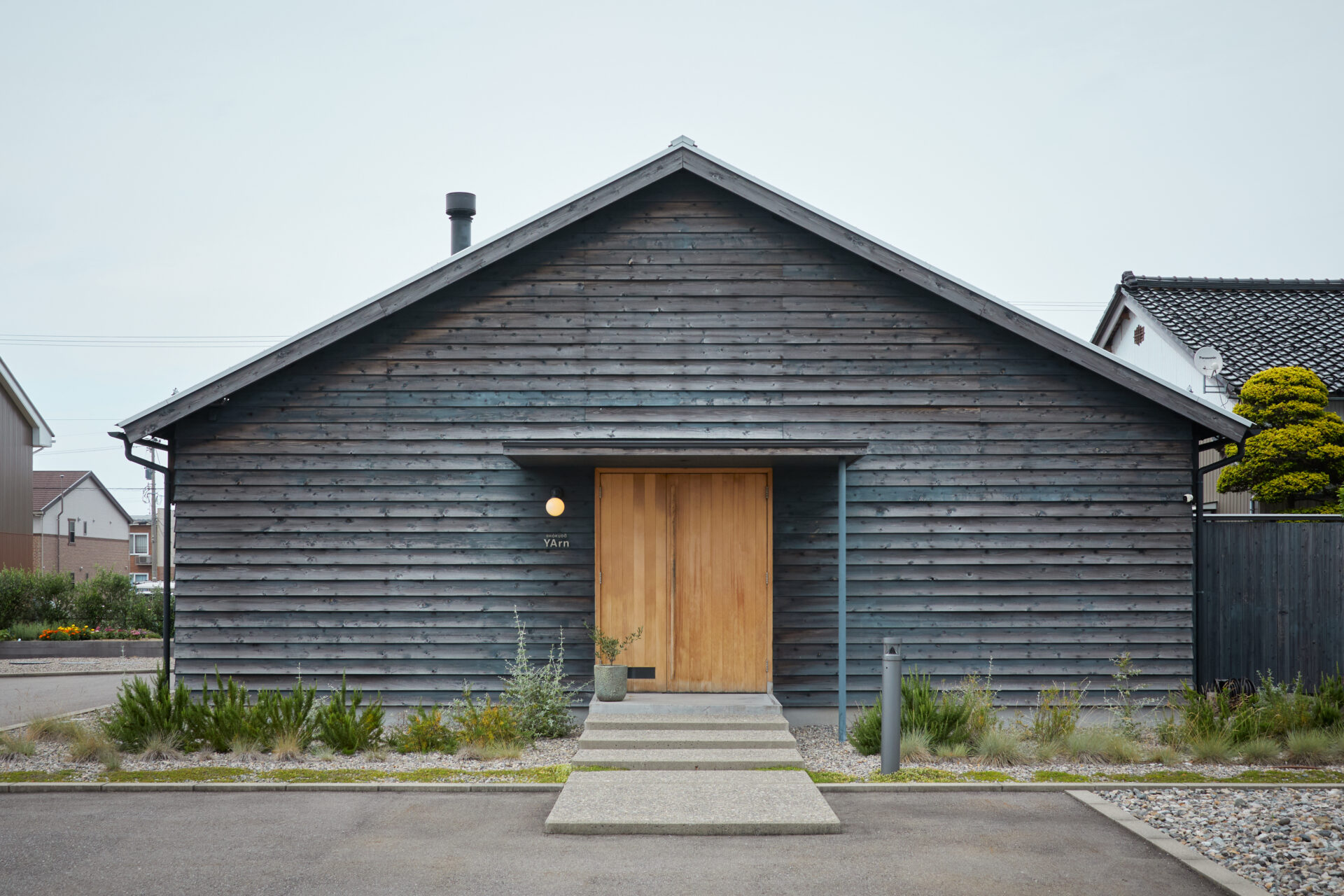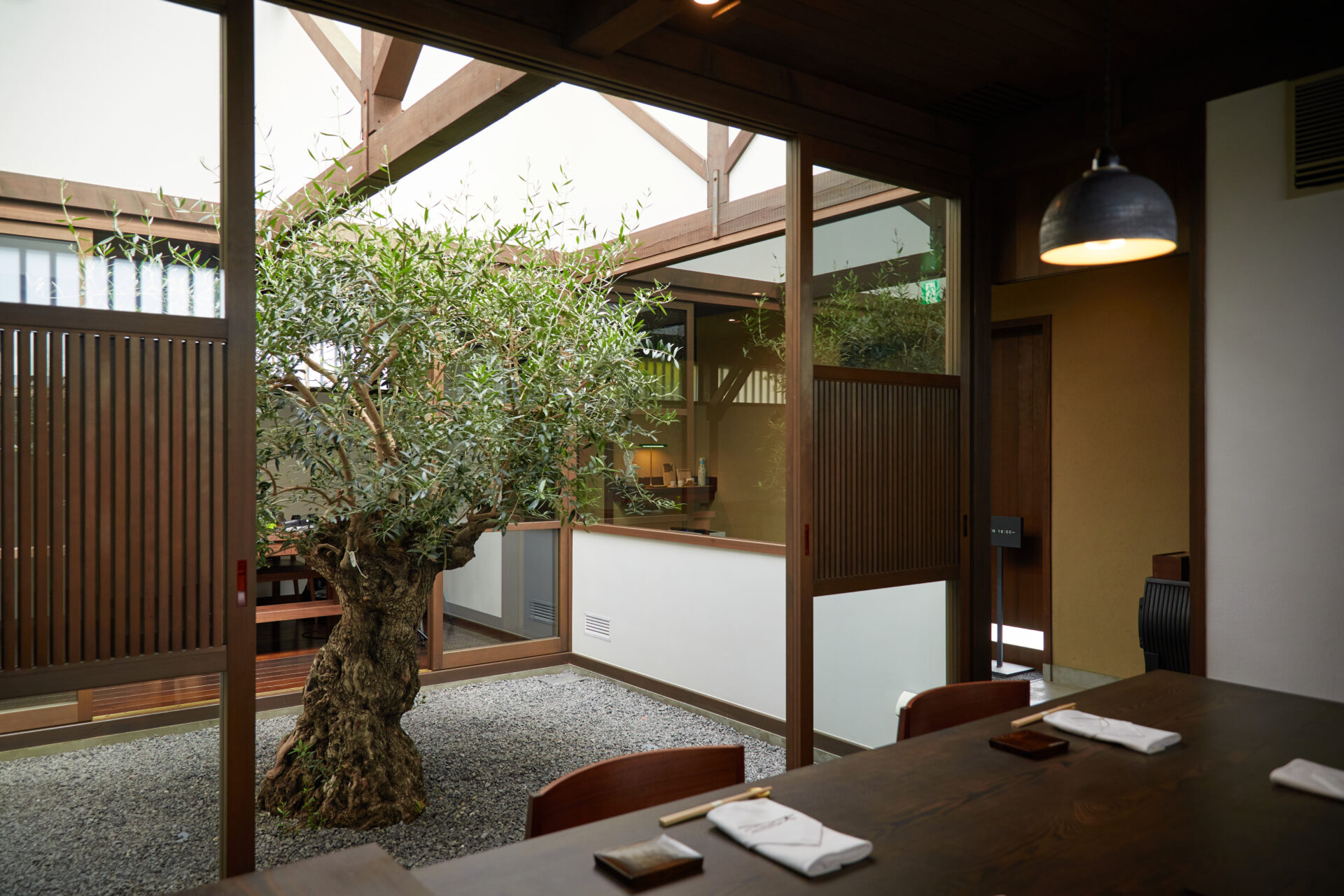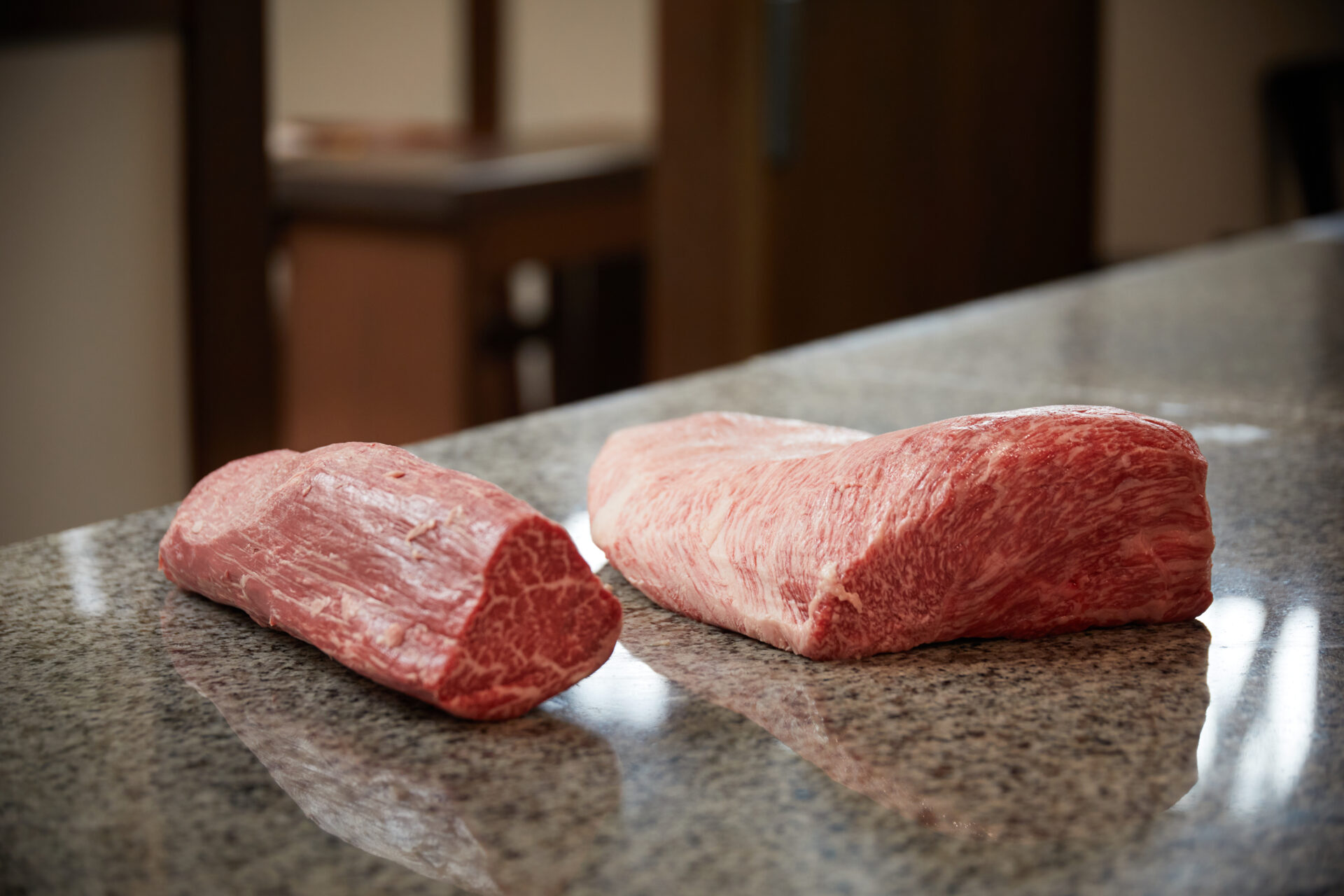 Old-fashioned yet progressive, the stewed Noto beef tendon is a truly revolutionary dish.
At YArn, food preparation in the glass-walled kitchen can be seen from the guest tables. Furthermore, each meal includes about 15 courses. Most of them are finished at the tables, creating moments of surprise and pleasure.

With the words "here is your stewed beef tendon", a piece of white radish well simmered in broth was served, and then topped with ice cream at the table. Surprisingly, the ice cream was made of stewed Noto beef tendon. Even after I was told, "please enjoy it with the white radish", I still felt like my senses were tricking me.

The taste was wonderful; the hot white radish and beef tendon ice cream mixed in my mouth, and the flavor of the beef tendon carefully stewed in broth spread gently throughout. The elegant umami aftertaste somehow made me feel nostalgic.

Yuji: "Many people say they feel nostalgic when they eat this. I was inspired to make this during a visit to a Japanese-style bar. Our restaurant is usually included in the category of innovative or fusion cuisine, but we never said such a thing. Based on our careers until now, many people expect this to be a Spanish or Italian restaurant. In fact, however, our dishes are based on the cooking in Japanese homes and Japanese-style bars, and that's why we call our restaurant "SHÓKUDŌ" (dining room).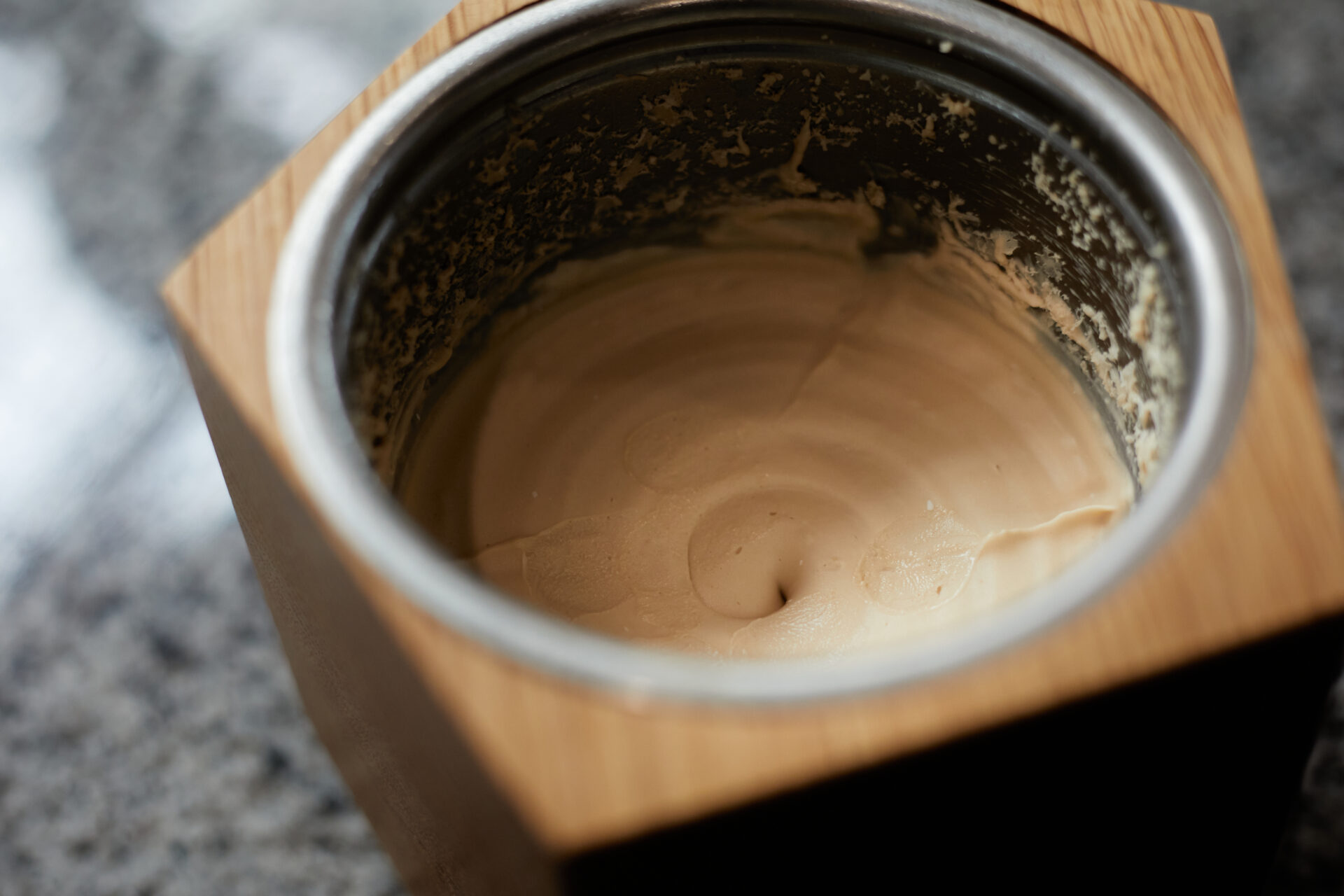 Solid skills and spirit contained in a playful mind
After working in Europe for seven years, Yuji came back to Japan and began training at a Japanese restaurant. Also, both Yuji and Asami started to learn the tea ceremony. Asami looks back on the days in Italy and Spain, saying "while we were working with foreign people in Italy and Spain, we strongly felt that we hardly knew anything about Japan, even though we grew up there."

Asami: "The foreigners thought that every Japanese cook could make sashimi or any other Japanese dish. They said to me without hesitation, 'make monaka crust, Asami,' but I had never made it nor even knew the ingredients. Not all Italians learning Japanese cuisine can bake pizza. It's the same thing. But on second thought, I noticed that I didn't even know how to open and close Japanese sliding doors properly. I thought I should learn more about Japanese culture to make use of the experiences I had abroad."

Yuji: "I also felt that cooking requires the spirit of the country where it was created. When I was the chief cook of a restaurant in Italy, I was once asked to cook traditional simmered wild boar. I got the recipe from the owner's mother and cooked it accordingly. But they said it tasted subtly different. There is a subtle spirit within traditional food, which can be grasped only by people who were born in the place and have eaten the dish cooked by their mother, grandmother and local people many times. For example, even after learning Japanese cuisine, foreigners cannot cook miso soup with a taste similar to that of miso soup cooked by Japanese people. When I noticed the fact, instead of thinking negatively, I thought that I should add the spirit of Japanese cuisine, especially that of everyday cooking, to my cooking in order to improve it. The framework of this restaurant was established through such trial and error.

YArn's menu has many dishes with strange names. They include puns, parodies and sometimes unreadable symbols. For example, "Mitame uzaku-nai (does not look messy)" is uzaku (vinegared eel and cucumber) that does not look like it. "Chawan mushi (double meaning of 'egg custard' and 'ignore the cup')" is egg custard that is not influenced by the cup's shape. "Bubble crab sisters" is a surprising dish; when turned over, Kobako crab appears and is eaten with bubbled vinegar. YArn's original dishes are created from imaginative ideas. They wish to offer extraordinary meals that are not only tasty but also full of surprise and pleasure that can only be experienced at their restaurant.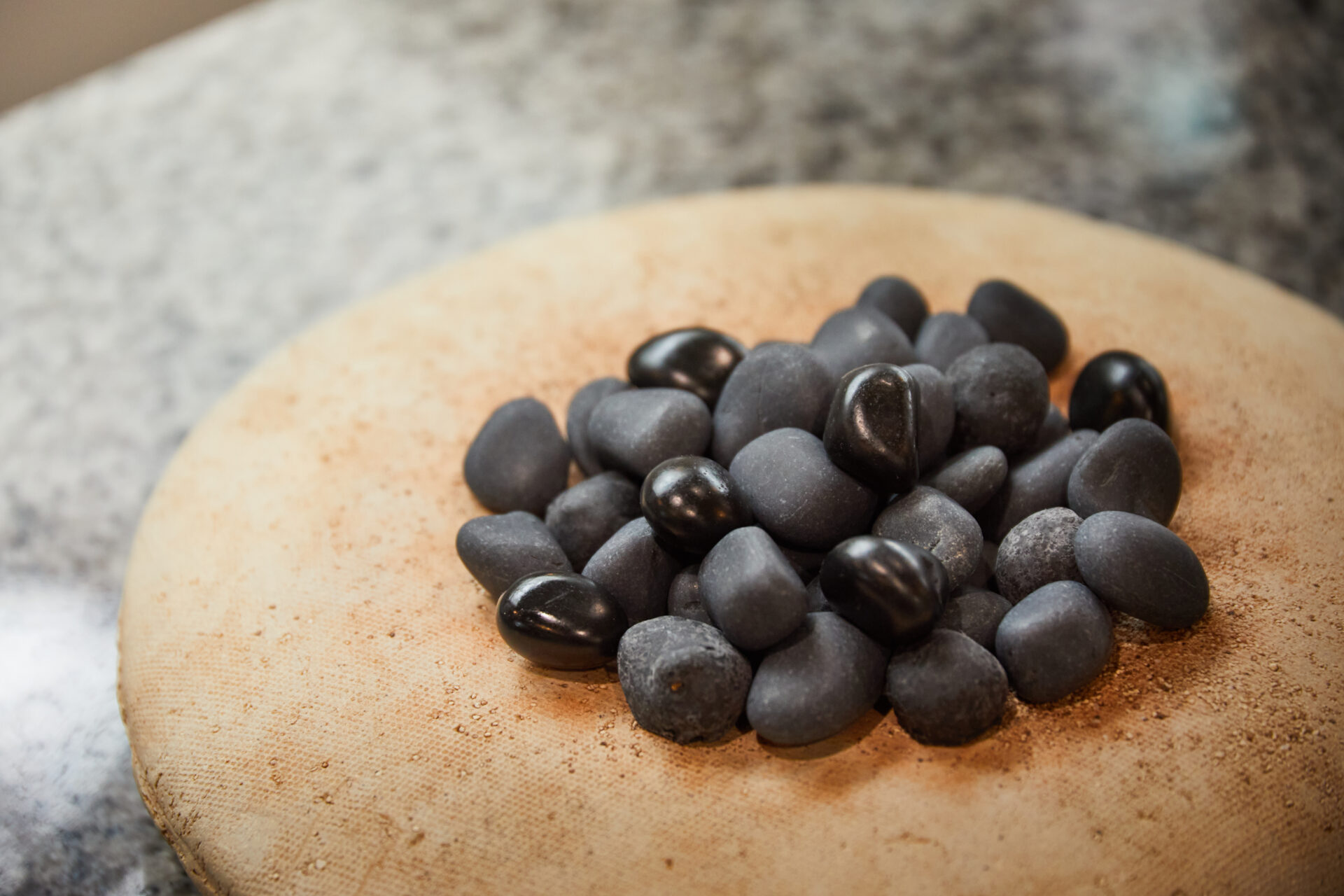 This is the only beef cutlet that offers the original rich umami taste of Noto beef.
They say they are always conscious of creating a differentiating experience to offer surprise and pleasure. Yuji: "When people know that a peculiar dish with a strange name contains a traditional or familiar element, they accept it, and feel curiously nostalgic about it. This is the result of a differentiating experience."

Asami: "On the other hand, they are surprised when a dish with a common name like stewed beef tendon looks odd. It is also the result of a differentiating experience. If both the name and cooking method are strange, it does not create such an experience. However, regular customers recently expect that there will be some trick to a dish with a common name."

Yuji: "This comes from my experience in Italy. When I finished the arrangement of my original tiramisu in front of customers, they were very glad, saying that they had never seen such a presentation. After that, I took on the challenge of combining various ingredients and cooking them in a way that Italians would never try, although I kept to the fundamentals of the cuisine. I could develop ideas freely without the limitation of common practice, because I was a foreigner there. I would like to keep that feeling in mind and incorporate it into Japanese cooking, to make joyful dishes. This is my basic stance for valuing differentiating experiences.

The second Noto beef dish was "beef fillet cutlet". It looks totally different to an ordinary cutlet. Something resembling a fried egg is placed on steak-like meat. Asami explained the ingredients to us. The meat is Noto beef fillet cooked at low temperature in a vacuum. It was sandwiched between sheets of kelp beforehand to remove excess water from the meat, and to add kelp's umami taste and a little saltiness. Placed on top is a piece of French toast fried in a pan after submersing it in a mixture of egg and dashi broth. Some mitsuba leaves are added in-between. "Most people show a strange smile after eating this," says Yuji.

All of us must have shown a strange smile, too. What was in our mouth was without a doubt beef cutlet, or rather an extraordinary beef cutlet with a rich taste of Noto beef, created via a splendid harmony of meat, crust and egg.

Yuji and Asami were looking at us with a smile while we were enjoying the aftertaste. Noto beef has formidable potential, and their ideas and skills along with their playful minds make maximum use of this potential. People will come from anywhere if there is something worth eating. We witnessed the essence of local gastronomy.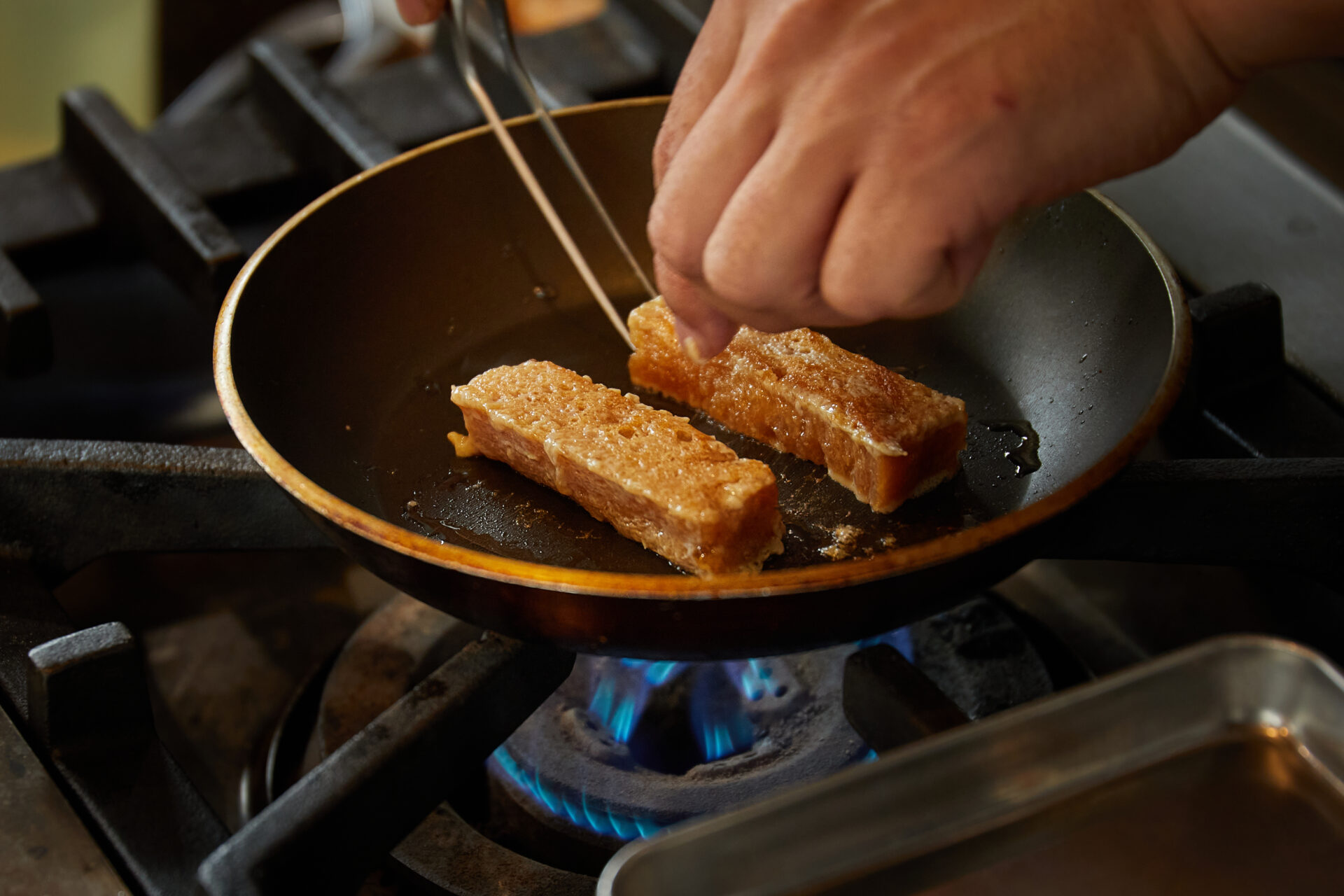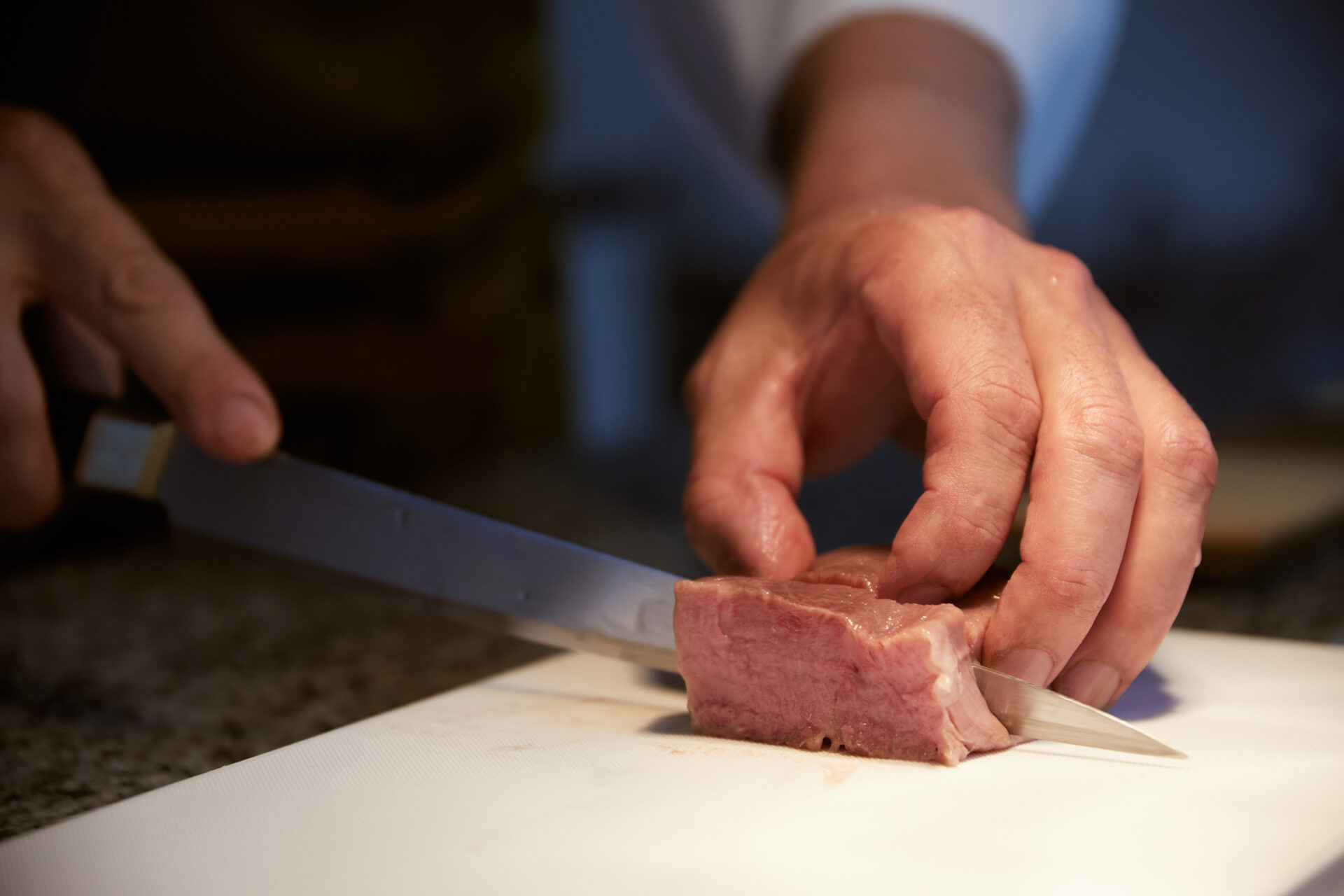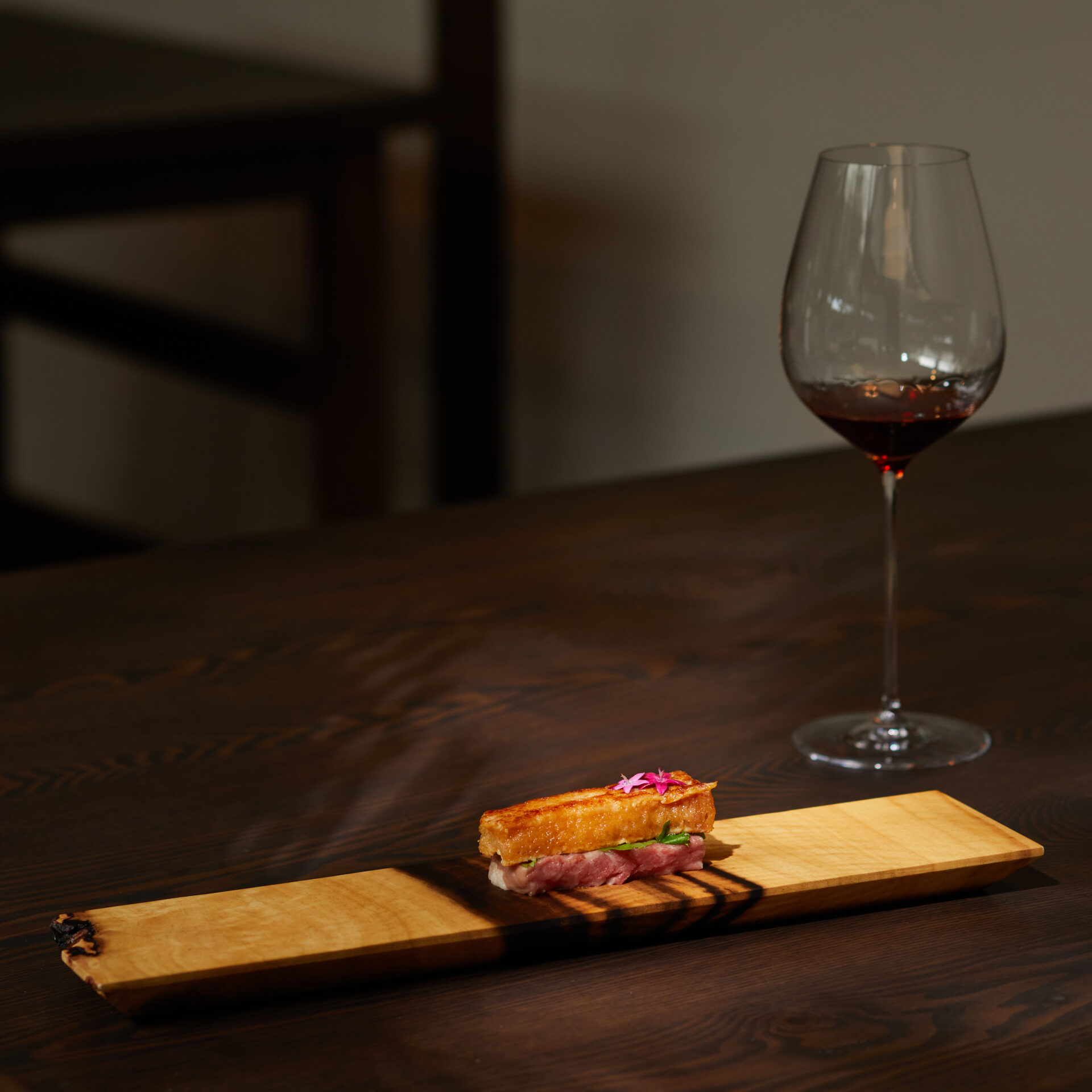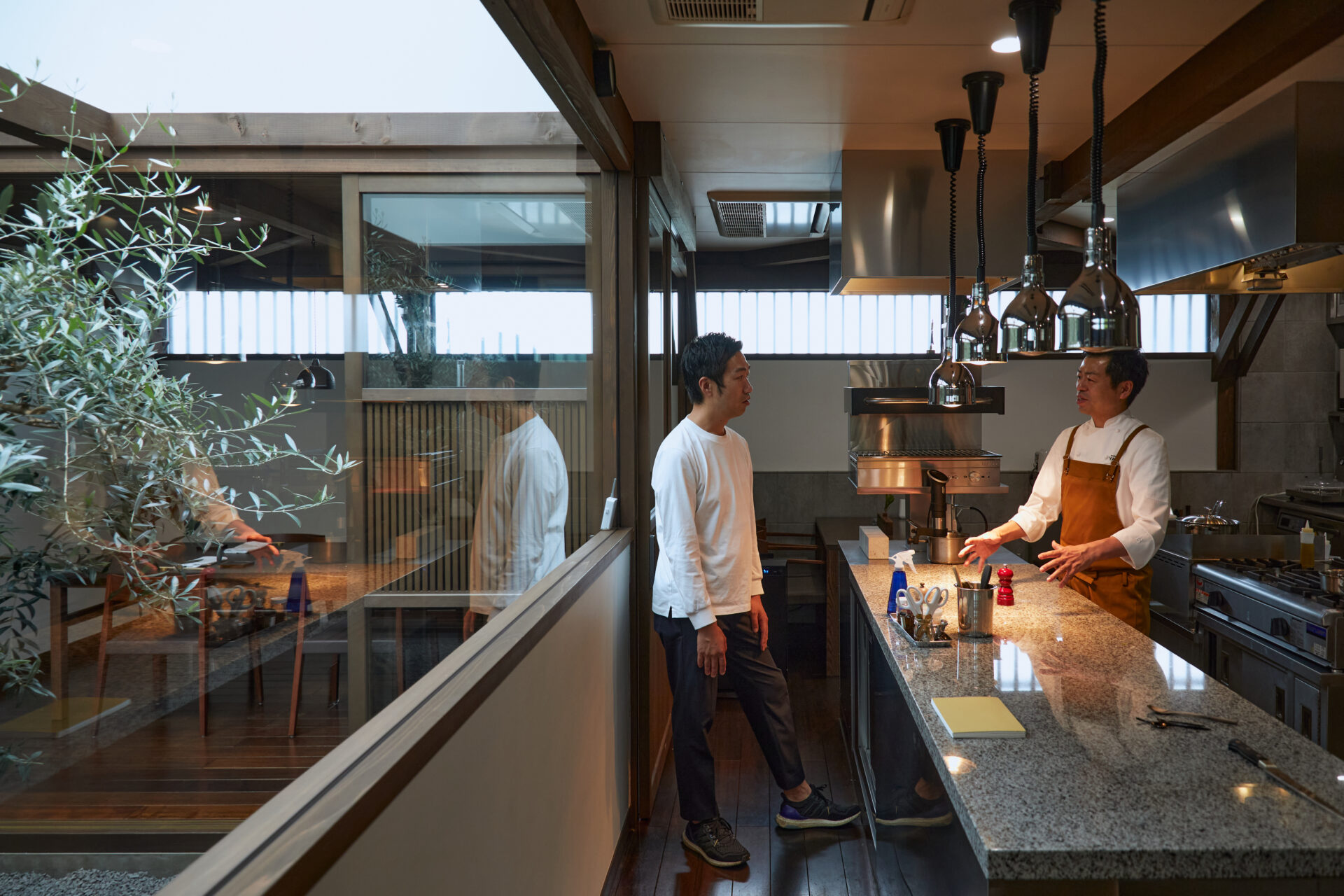 SHÓKUDŌ YArn
Photographs:SHINJO ARAI
Text:KOH WATANABE
(supported by Ishikawa Prefecture)
Here is the foods introduced.